Increase The Resale Value Of Your Home With A New Garage Door
When it comes time to sell your home, the higher the value, the more money you'll make. If your garage door hasn't been replaced in years, a new one can drastically improve the value of your home.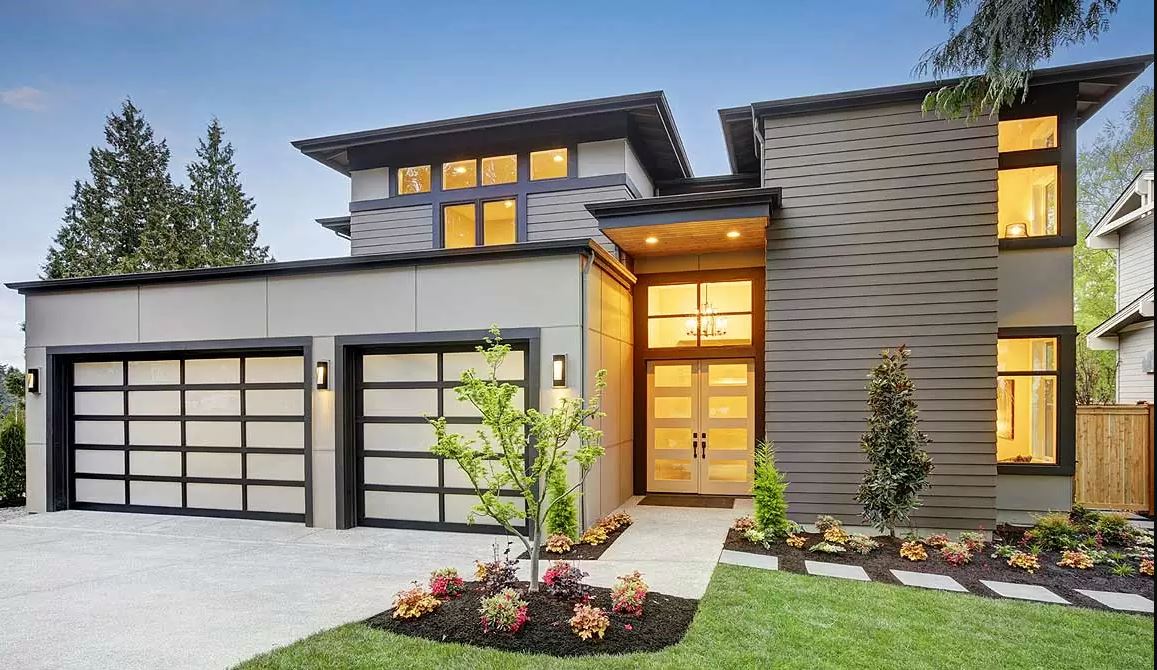 According to Remodeling magazine, a new garage door not only improves curb appeal, it also generates the best return-on-investment (ROI).
The report analyzed the cost of an upscale garage door, priced at $3,907. The door yielded a resale value of $3,663, a 93.8% ROI.
A separate survey found that 70% of realtors agree that a new door helps sell a house faster and for more money.
Garage door replacement has a significant impact on home value. The garage door can play a big role in a home's first impression. The average garage accounts for 30% or more of a home's façade. If prospective buyers don't like what they see from the curb, they won't waste time going inside.
A new garage door can translate into a tidy profit when it comes time to put your home on the market. Not to mention, a new garage door is energy efficient, more secure, and won't need as much maintenance or repairs.
How much does it cost to replace a garage door?
Garage door replacement is one of the most affordable home improvement projects. While a kitchen remodel can cost around $30,000, a new garage door runs anywhere from $1,500-$3,500.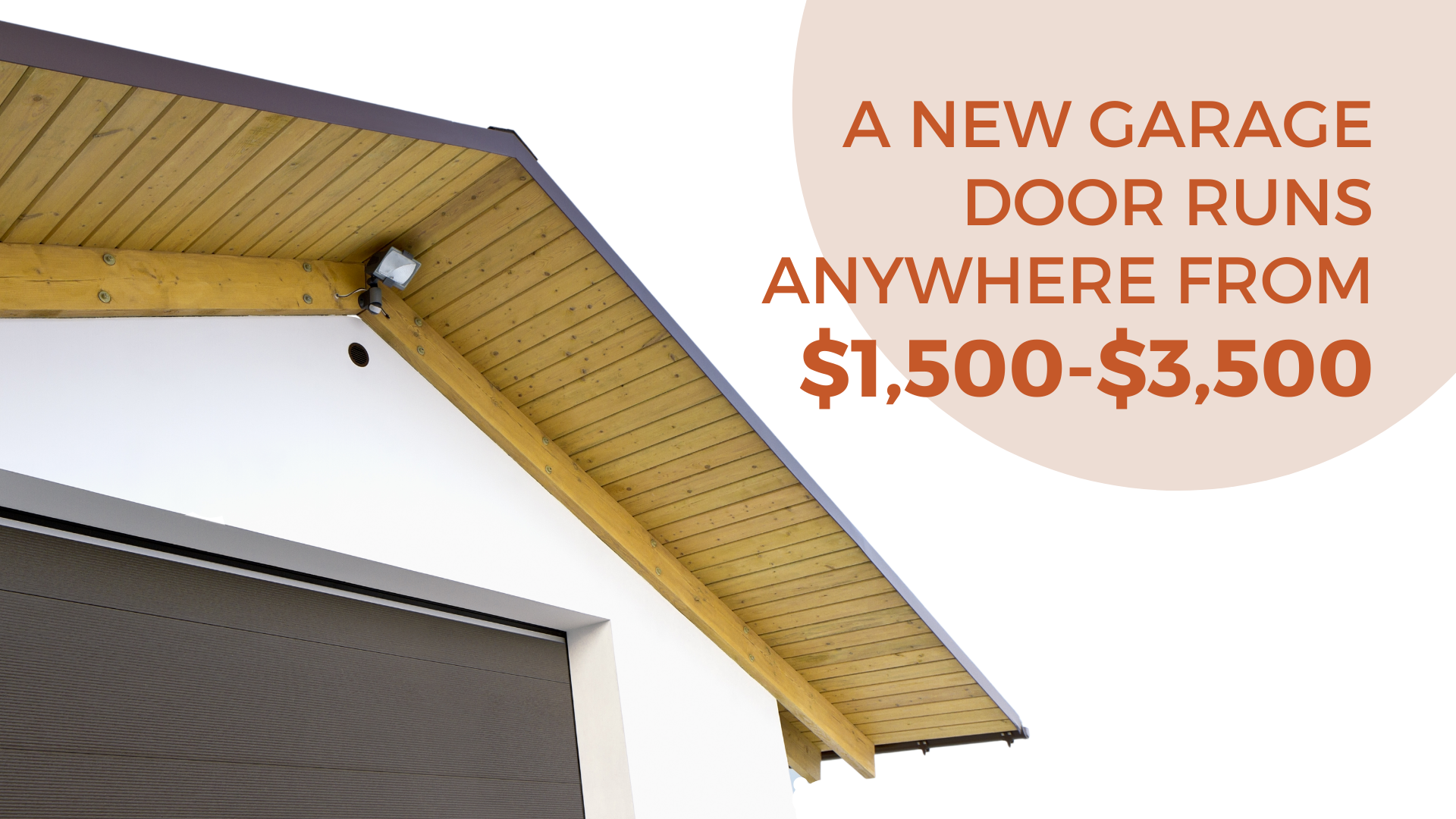 Size
The size of your garage door affects how much it will cost. For example, a door for a single-car garage will cost less than a door for a 2-car garage.
Insulation
Doors can include different levels of insulation. Polystyrene provides better insulation and sound dampening, but it's more expensive. Polyurethane, the most expensive, provides the highest R-value and even more sound dampening.
Material
The material you choose will affect the price of your garage door. Steel, wood and aluminum garage doors tend to be the most affordable. Faux wood and wood composite are more expensive.
Openers
Automatic garage door openers can also add to the cost of your new garage door. It will depend on the model and what kinds of installation is necessary.
What type of garage door has the highest ROI?
As mentioned earlier, garage doors comprise a third of the average home's exterior. To maximize resale value, choose a door that matches the architecture and price point of the home.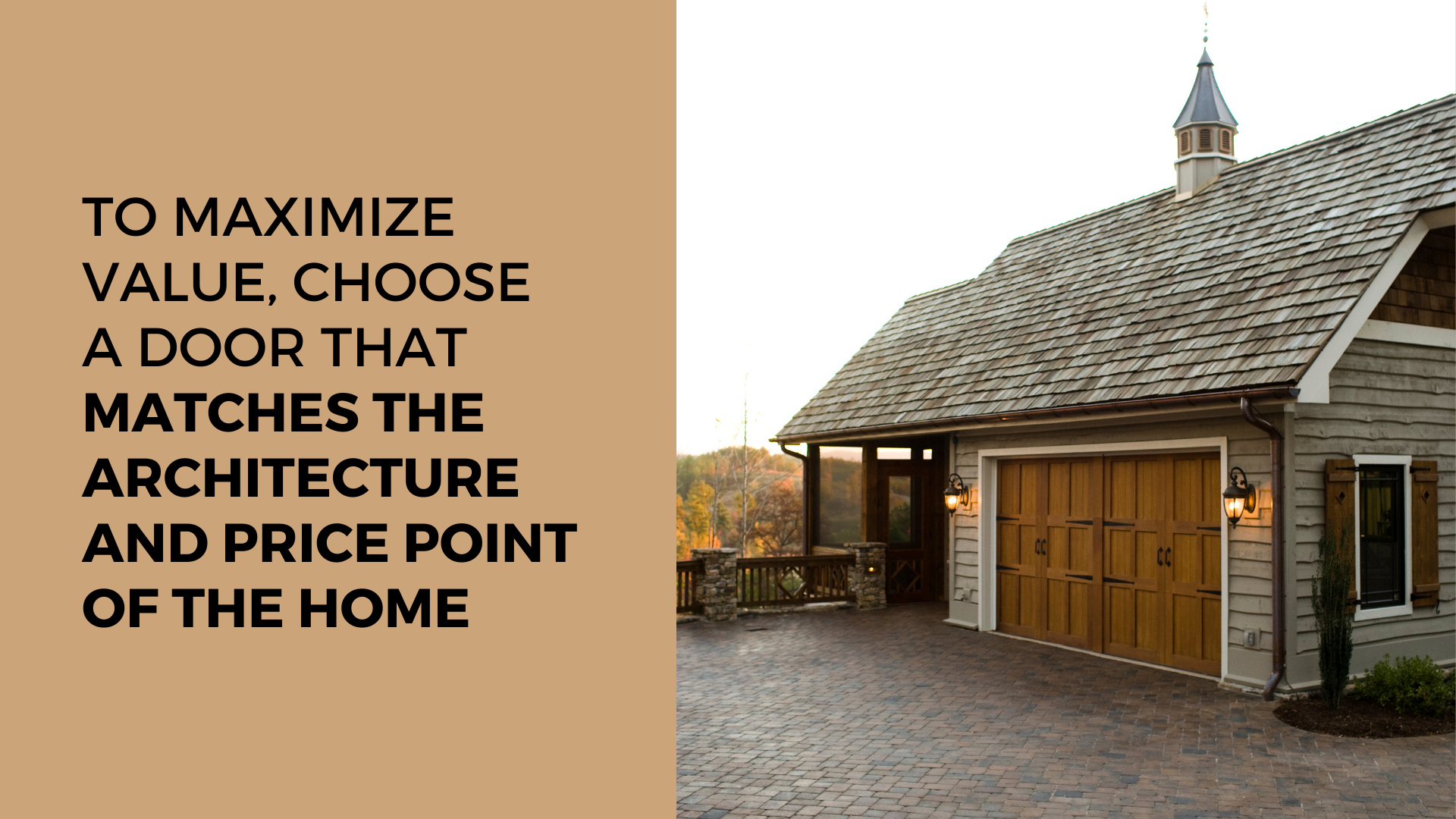 If you have a modern home, traditional features may look out of place and vice versa. Look at the features of your home from the roofline to the windows, colors and materials on the facade.
Choosing a garage door with a lot of windows can go a long way towards improving the value of your home. It provides visual interest to the home, creating an increased perception of value. Further, the extra light makes the garage itself look more inviting at large.
When selecting a garage door, people are often afraid to select a bold color. But, the top real estate agents suggest that this is a mistake. Picking a bold color for a garage door improves the curb appeal of a home, and thus increases the value. Further, it makes the home more memorable, which tends to lead to a quicker sale.
One aspect of your door that makes a big impact on your home's curb appeal is the material. If you want to achieve a modern look, consider aluminum and glass. If you'd like to draw attention to the warmth and farmhouse feel of your home's exterior, opt for wood.
Color: Sometimes changing the color is all you need to give your garage door a fresh new look. Some common ways of choosing colors are to either match the color of the home or find a complementary color.
Style: You can also make your door more interesting with pillars, trim and stonework. Window trim, plants and light fixtures are also nice touches.
The best style is the one that goes the best with the rest of your house. For Colonial or Victorian homes, a wood carriage house or steel door with handles or hinges is suitable. If you have a Craftsman, consider a door with double-hung wood windows. If you have a modern or contemporary home, modern doors with pebble glass and stained wood might be best.
How much value will a new garage door add?
Realtors estimate that upgrading a garage door can increase the value of a home by up to 4%. This means that a new garage door can add $8,000 to $14,000 to the sale price of your home.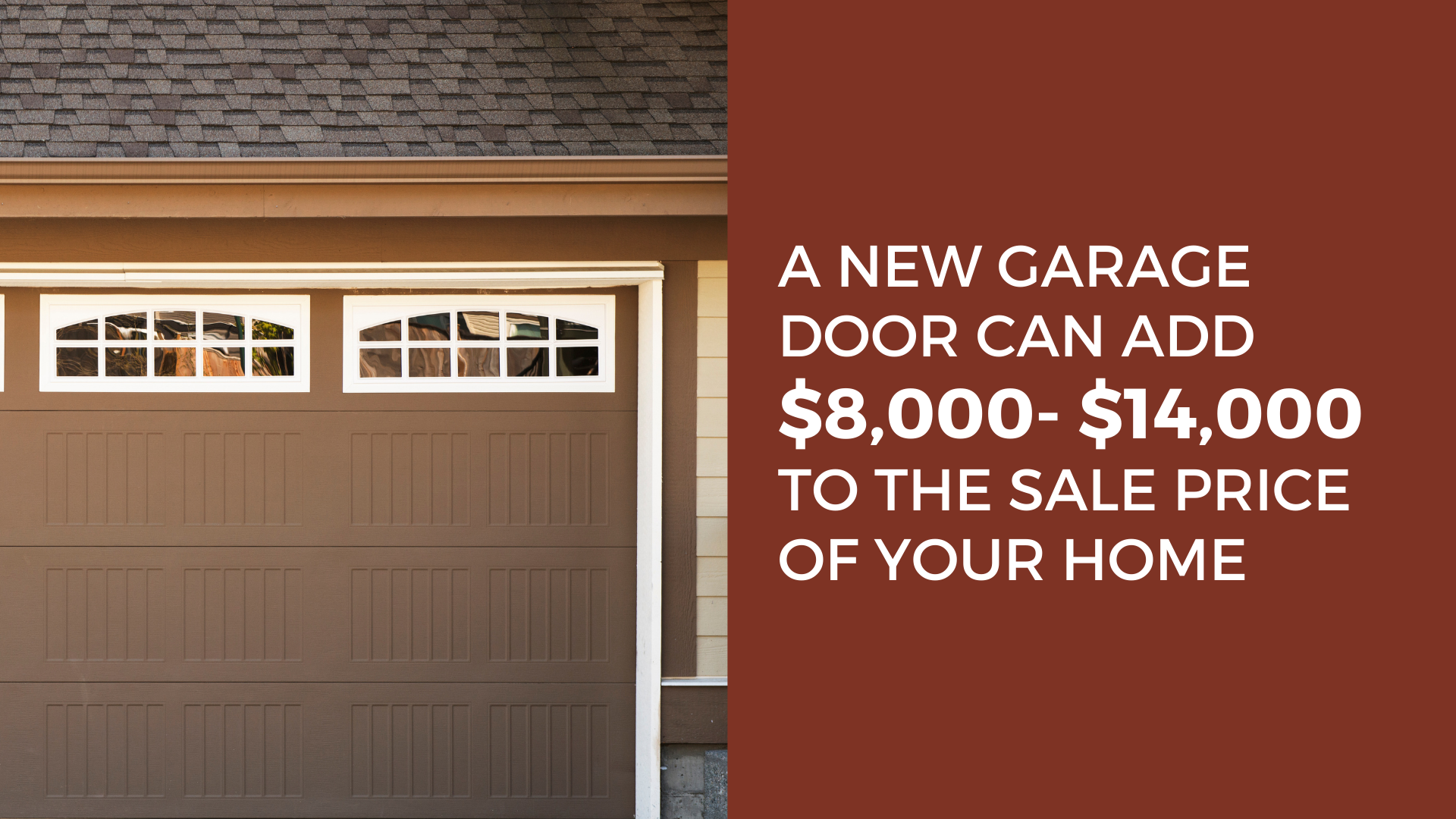 Should I replace my garage door?
The garage door is a main focal point of your home's exterior. If it's dented or outdated, it can make your entire home look worn down and decrease the value.
If the current door looks nice and works well, it may not be worth the investment to replace it. Consider the current condition of the door and the benefits if you're not sure if you should upgrade.