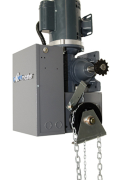 POWERMASTER MG-51
Full overhead protection
Heavy duty, full voltage, reversing contractor
24 vac control circuit
Heavy duty #50 roller chain
Adjustable torque limiting clutch
Floor level disconnect
Universal mounting right or left.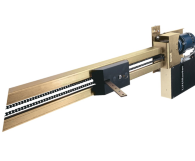 Elite series (Model HCT)
The HCT overhead gate operator is designed for parking garages.
Equipped with noise isolators and a gear box that is lubricated by an oil bath.
Hercules is carefully engineered to operate without vibration or noise.
This operator is capable of continuous unlimited operational cycles per day.
Available in three lengths 8', 10' and 12'.