We carry a variety of sizes of Torsion Springs.
To make the process faster for ordering torsion springs follow the instructions below to measure correctly.
We will be happy to replace and install it for you! Just call and set up an appointment.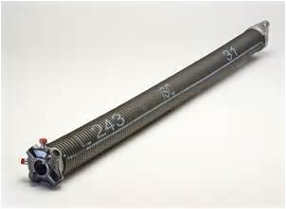 How To Measure
Measure the entire length of the spring (if broken measure each piece)
Measure the inside diameter.
Measure 10 coils. To confirm measure 20 coils as well.
Let us know if it is Right Hand or Left Hand (L.H.) wound.