Accessories for your garage door or gate project needs. All accessories may be furnished only and shipped out or picked up at our store location. Request a free estimate for installation!

WEATHERSTRIP AND STOP MOLDING
We carry a variety of colors and sizes of weather strip and stop molding

TOMAR FIRE STROBE
1790-1014-S&M2
Includes a strobe switch and power module
12-24 VDC
600FT range
Low cost detector that detects a special strobe light that allows quick entrance access in an emergency.

SLIP-IT LUBRICANT
Silicon-free
Non-flammable
12oz spray, gallon bucket, or 5 gallon bucket
Inhibits rust

SECO PHOTO BEAM E-931-S35RRQ SECO-LARM
35' range
12-240VCD
For outdoor gates and garage doors
Weatherproof (IP66)
Pre-wired 6FT cord
Bracket and mounting hardware included
For both sensor and mirror

OMERON PHOTO BEAM E3KR
Heavy duty
Long range
Mutual interference protection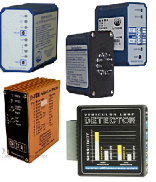 LOOP DETECTORS
(A-ELD Elite plug in detector (For Elite operators only)
Reno "B" series
Dual programmable relays
Configurations available: 24 Vac, 120 Vac, 240 Vac, 12 & 24 VDC
D Tek by EMX Industries
Aluminum RF shield housing
Loop frequency counter
Configurations available: 12V AC/DC, 24V AC, 24V AC/DC, 110V AC, 220V AC, Maximum current draw 100mA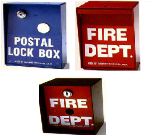 LOCK BOXES
Fire access stations use with either knox lock key-switch or the padlock secured face plate that activates internal micro swtich when padlock is removed and face plate it opened
Transformer not included
Knox switch not included- see your local fire department

FIRE STROBE 2000
Rapid detection of any emergency strobe (fire, paramedics, police)
Field programmable
2 relay outputs
Relay timing
Accommodates AC or DC, with a 12 vac plug-in transformer

ENFORCER PHOTO BEAMS E-960-D90Q SECO-LARM
Outdoor range 90FT
Twin beams provide reliable perimeter security
Minimizing false alarms from falling leaves, birds, etc
Lense optics reinforce beam strength and provide excellent imunnity to false alarms
NC/NO alarm output
NC tmaper circuilt included
"U" brackets included for pole mounting
Quick, easy installation with built-in laser beam alignment system

EMX PHOTO BEAMS IRB-4X
New enhanced features while maintaining the reliability you have come to expect
Longer range
Built in noise filter
Easier alignment and increase reliability
Modulated infrared to reduce the effect of sunight, fog, rain, dust, and dirt.
No focusing lens
12-24 volts
25-115FT range